Dog Blogs
Walsgrave Academy (admin) on: Dog Blogs
Copper's First Visit!
Copper has been into school this week to meet staff, she's also visited Kidco to see the children on account of it being slightly quieter there. Step Onto Stage enjoyed having Copper as their audience and watched her first 'Tap Lesson'.
Training!
Coppers training is going really well, she attends training sessions on a Saturday morning and a Monday evening at Pinley, her trainers name is Sammy and she has her own Training School.
A bit about her!
Copper is very lazy, she likes to sleep and cries when we take her out for a walk although on the way back home she is very quick. She prefers to be on walks when she is off the lead and loves cream cheese with prawns as her treat. At the moment, Copper is going through her teething stage and likes to nibble and nip when she is playing but she is getting much better and the children will have no reason to be afraid when they are around her.

She will be coming into school at the end of next week during playtimes to get used to the noise, can I please ask that children respect Copper's space while she is in training and be cautious not to startle or overwhelm her with attention. She will be wearing a yellow vest saying that she is training, so if you do see her during her training perious please ask if it's alright to Pet her before you do.
Regards, Michelle Smith
Please enjoy the photos below, they include;

1. My favourite place in the garden.
2. My favourite toy – Gonga (it's a door stop that we have had at home for years, it has even been named!)
3. My bath, Copper has webbed feet because she is a rescue dog for water and she loves getting wet. If she gets really hot she paddles her front paws in her water bowl to get cool. I think she will need at paddling pool in the summer, she will also need a cool coat – to stop her from getting too warm.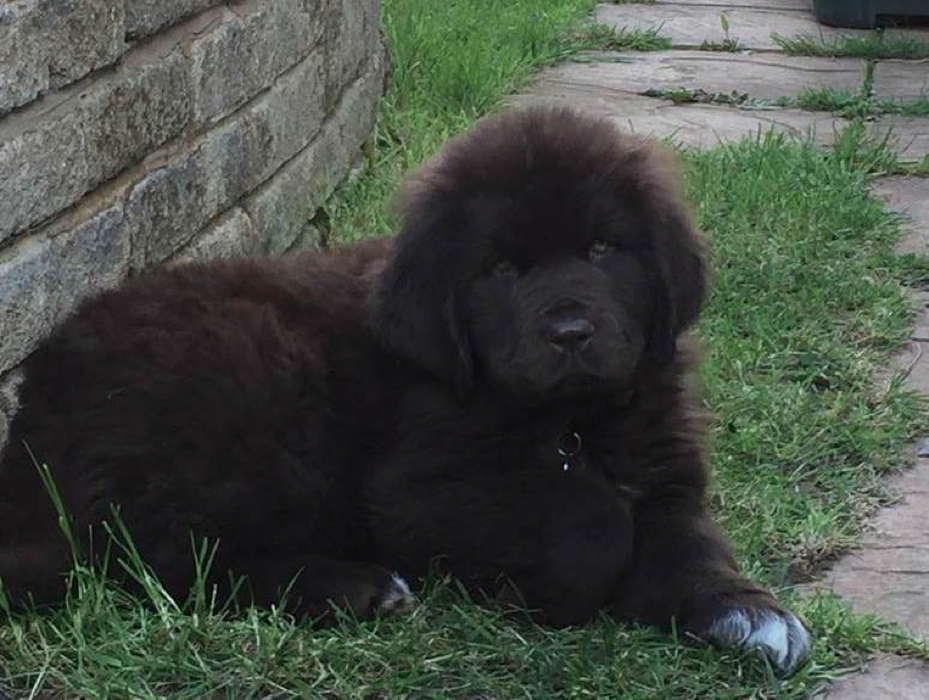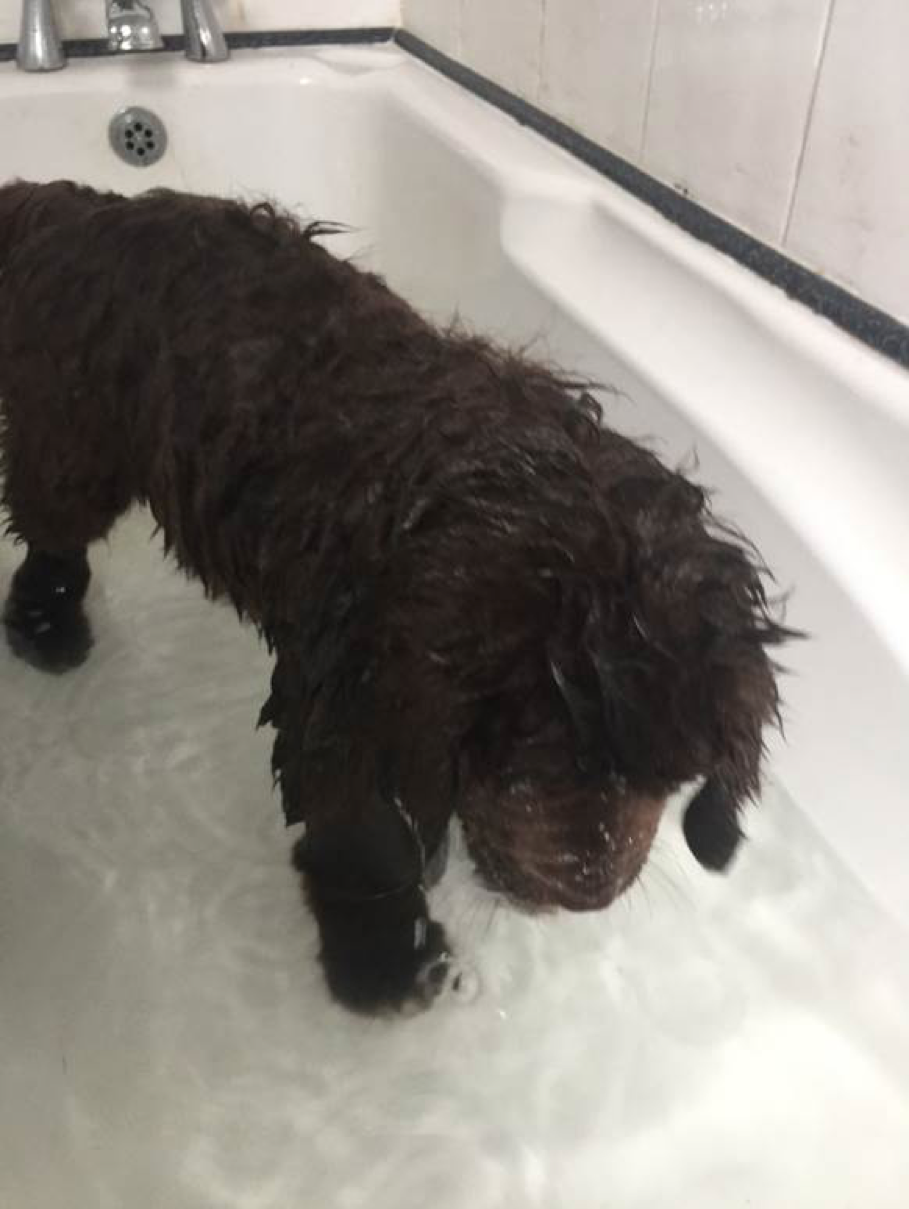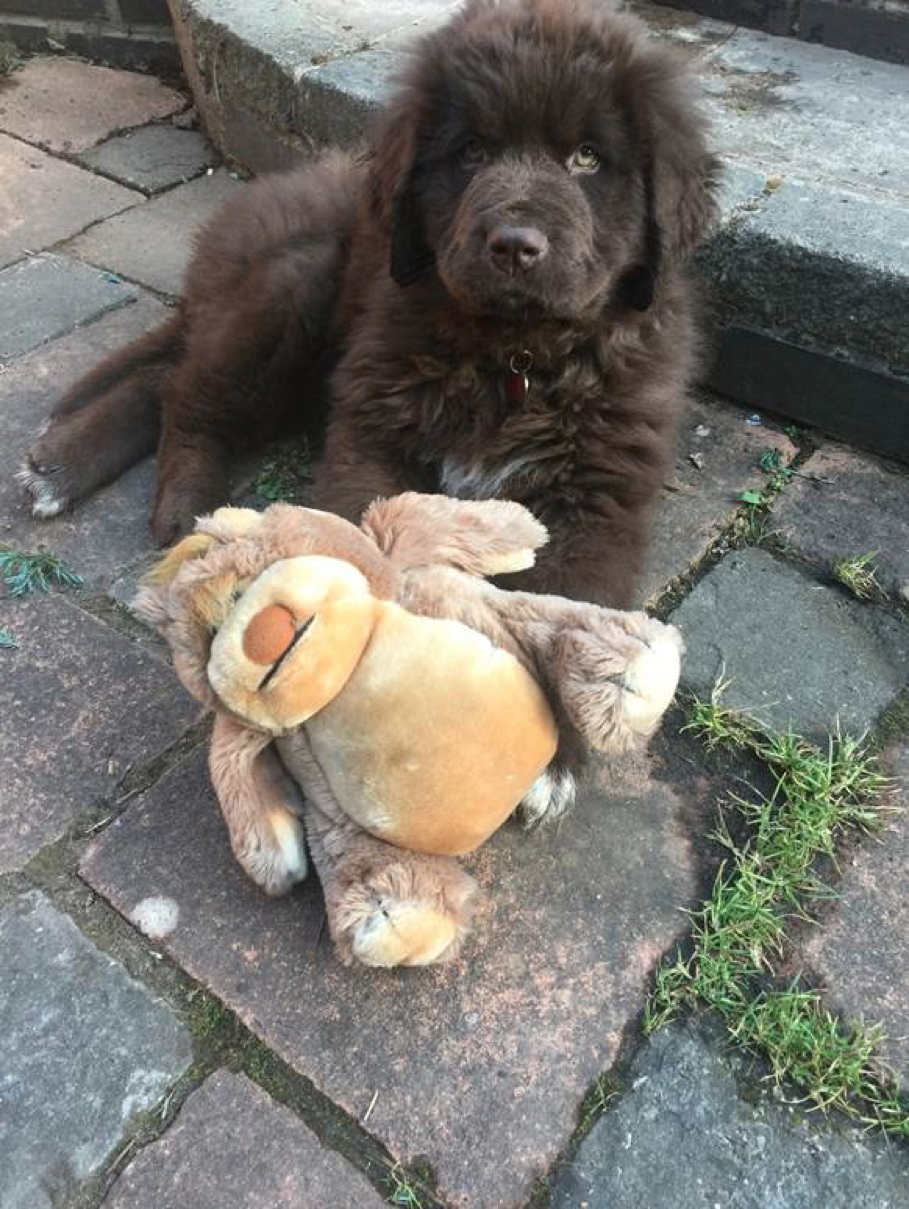 ---